PROJECT NEWS
The Fourth All-Ukrainian Hearings on "Cooperation as a condition for integration to Eurpean market" will take place on 29 January 2015". The event will take place with a support of Joint EU/UNDP Project "Community Based Approach to Local Development".
Hearings will take place at 18 Lomonosova str., Kyiv at the premises of Kyiv coperative institute of Business and Law.
Students and postgraduates entered the course in Sustainable development at the Academic resource centre in sustainable development at the faculty of sociology and management of Zaporizky national university. The first seminar took place on the 23rd of January and was an introduction to sustainable social development. Based on practical examples from CBA Project experience participants discussed the problems of self-organization, leadership, attracting funds and taxation issues.
The course in Sustainable development is planned for up-to 4 months. In terms of it students and postgraduates will have a chance to meet with community leaders and activists, heads of village councils, heads and representatives from rayon state administrations and councils. Participants will also visit communities, community organisations, and local cooperatives. They will see on practice how the self-organisation works and will learn different aspects how the local self-governance bodies work. Experts from different areas will provide students basic knowledge about energy efficiency, ecological management, basics of national taxation system etc.
The Head of Academic resource centre Inna Dudareva stressed on great potential for scientific researches in the area of sustainable development.
On 21-24 January 2015 representatives of local self-government bodies, UNDP Moldova, Nongovernmental organizations from the Republic Moldova visited Vinnytska oblast, Ukraine. An exposure visit was organized in terms of cross-border cooperation between Republic Moldova and Ukraine under the joint support of UNDP in Moldova, Institute for Development and Social Initiatives in Moldova «Viitorul» and Vinnytsia oblast implementation unit of the joint EU/UNDP Project "Community Based Approach".
The visit was designed share experience and to learn best practices in the implementation of projects by Ukrainian local self-governments. During the event participants visited 4 CBA partner-communities: Antonivska, Halzhybiivska, Dovzhotska and Tomashpilska village councils. Representatives of Moldavian local self-governance learned experience of community self-organisation and visited the objects of local social infrastructure which were repaired jointly by communities with CBA Project.
Read more...
In Zaporizhia an Academic resource center in Sustainable local development was officially opened in December. The center was established at the faculty of sociology and management in terms of partnership of CBA Project and Zaporizky national university. During the opening an expert group of the center discussed the achievements, welcomed students and postgraduate students, who in terms of the Academic resource center work won prizes in different All Ukrainian contests and analytical debates. The work plan for 2015 was presented during the event. The Academic resource center jointly with the CBA Oblast Implementation Unit in Zaporizhia will initiate a number of trainings and workshops with participation of community leaders, representatives of village councils, and mobile laboratory engineers. During the opening a research and practice monograph in sustainable development was presented. The publication is based on the theses of scientists and students of Zaporizky national university and is published under CBA support.
Also during opening a monography in Sustainable development based on the experience of Zaporizka oblast was presented.
Academic resource center in Zaporizky national university was initiated 2,5 years ago. Thanks to CBA support it was fully equipped and packed with methodological and informative materials.
Starting from the 15th of December in National University "Lvivska Politechnika" a training for exploitation of energy audit equipment will be held for experts. This training is aimed to prepare specialists to work with the equipment of mobile laboratory which was procured with a support of CBA Project. Under a contest based selection 13 specialists were selected for training. After completion of the training several of them will be recommended to work as energy auditors in communal enterprise Technical Inventory Bureau of Oblast council.
Lvivska oblast, along with other 5 oblasts (Dnipropetrivska, Ivano-Frankivska, Kharkivska, Zakarpatska and Zaporizka), was selected for advanced energy efficiency piloting in 2012. In terms of special piloting of Energy Efficient component a mobile laboratory for energy audit was procured. Thanks to this energy audit and energy passports will be done for object of social infrastructure.
Implementation of the first phase of CBA Project commenced in Lviv region during March 2008. First phase was succeeded by a second phase in July 2011. Over these two phases, about 94000 men, women and children of the region have benefitted from improvement in 83 schools/kindergartens, 17 healthposts, 5 water supply, 2 environment, 11 street-lightning and so on. This happened through joint effort of the citizens, oblast/rayon/local level governments, CBA Project and the private sponsors.
Go to Project News section...
CBA PROJECT IN THE REGIONS
У Тернополі відбувся запис телепрограми «Європа очима українців» про основні досягнення та подальші перспективи впровадження Проекту ЄС/ПРООН «Місцевий розвиток, орієнтований на громаду»(МРГ) в області. Завдяки передачі глядачі Тернопільської обласної державної телекомпанії дізнаються про основні результати впровадження другої фази Проекту МРГ на Тернопільщині, а також про початок Третьої фази Проекту.
Раніше процес реалізації Проекту широко висвітлювався в різних інформаційних та тематичних програмах обласного телебачення області, під час прямих ефірів, інтерактивного спілкування тощо.
In Zaporizka oblast a refurbished kindergarten in village Blagovischenka Kuibyshivsky rayon was formaly opened. Under the CBA Project support hot water supply system which use solar power was installed, old windows and doors were replaced and partially heat insulation of frontage was done. Thanks to these complex measures premises of the kindergarten willstay warm in inter. Besides, usage of solar energy will do savings to local budget. To implement this initiative community members gathered more than UAH 25 ths., and Project provided more than UAH 229 ths. More than 1000 community members benefited from microproject implementation.
For Blagovischenka it was the second implemented microproject. Community was selected for implementation of additional quota issued by the Project in 2014 to implement energy efficient initiatives. In total in Zaporizka oblast 9 rayons participate in regular component of CBA, and 3 rayons in replication component. Out of them 4 rayons additionally are piloting in energy efficient component, also out of them 5 rayons were selectedfor implementation of additional quota. Overall, in oblast the Project demonstrated a close cooperє
ation of communities with local authorities on village, rayon and oblast level. More information in a video
Go to CBA Project in regions section...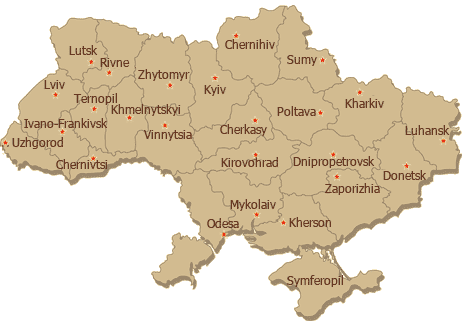 ABOUT CBA PROJECT
The II phase of the Community Based Approach to Local Development Project (CBA) launched its activities on 7 June 2011. The Project is funded by the European Union and is co-financed and implemented by UNDP Ukraine. The total budget of the second phase of the Project's is €17,1 million with 98.4% contribution from EU and 1,6% cost sharing from UNDP, which will be used to support sustainable socio-economic local development. More...
Video