PROJECT NEWS
Third phase of Joint EU/UNDP Project "Community Based Approach" (CBA) was successfully launched in all oblasts of Ukraine. During September-November 2014 more than 2000 of representatives of oblasts and local authorities, civil societies, private sector and media to discuss cooperation for promoting community-led local sustainable development further to improve the living conditions of people in Ukraine. The participants of the events discussed further perspectives of cooperation for sustainable local development. Donetsk oblast was the last where the Third phase CBA Project was launched on regional level.
During the launching of the Third phase of the CBA Project trilateral Partnership Agreements were signed between the leadership of oblast state administrations, oblast councils and UNDP and the competitive selection of rayons for participation in the Project was announced. Currently the selection process was finished in 15 oblasts. Information about the results of competitions can be found here.
During regional seminar an Action Plan for Project implementation in oblasts was introduced. Third phase of the Project will support local authorities in dissemination of best practices and experience in participatory planning and further dissemination of the community based approach. The Project activities will focus on rehabilitation of social and communal infrastructure in the area of energy efficiency, health care, environment, water supply, rural economy. The Project will support Ukrainian Government in implementation of decentralization reforms and in dissemination of innovative approaches for participatory planning and for promotion of sustainable social economic development on local level through the knowledge management hub and through implementation of the appropriate courses into curriculum of 20 universities.
Read more...
The selection of partner rayons for participation in third phase of joint EU/UNDP 'Community Based Approach to Local Development' was completed in 15 oblasts: Cherkaska, Mykolaivska, Dnipropetrovska, Poltavska, Khersonska, Zaporizka, Kyivska, Luhanska, Vinnytska, Zhytomyrska, Chernivetska, Chernivetska, Chernihivska, Khmelnytska, Volynska, and Sumska. Each oblast will receive 7 to 10 rayons. The following criteria were taken into consideration: percentage of rural population, index of socio-economic development, results of participation in first and second phases of CBA Project, investment attractiveness, distance from oblast center, etc. While selecting rayons, indexes of welfare also were taken into account.
Oblast authorities together with UNDP discussed competition results and together selected rayons for participation. Thus, Project has its goal to reach those territories that need support and development.
Read more...
The Third phase of joint EU/UNDP Project "Community Based Approach" was officially launched in Donetsk oblast on 13 November 2014 during regional seminar in Kramatorsk.
Distinguished attendees included Mrs. Halyna Churikova, deputy head of economic department of Donetsk oblast state administration, Mrs. Tamara Beliankina, deputy of Donetsk oblast council, the UNDP Deputy Resident Representative in Ukraine, Mrs. Elena Ruditch, CBA Project Community Development Specialist, leadership of rayon state administrations and rayon councils; and heads of village and city councils.
During launching it was announced about the start of competitive selection of rayons for participation in the Project. Now rayons will be able to submit applications for participation in the Project. After this the contest committee will define rayons-winners which will participate in the third phase of CBA Project. The Application form can be found: http://www.cba.org.ua/three/ua/news/announcements/2616-application-form-for-rayons-for-partnership-with-cba
Read more...
The UN Resident Coordinator and UNDP Resident Representative in Ukraine Neal Walker during the meeting with the Head of Donetsk oblast state administration Oleksandr Kikhtenko assured that citizens of Donetsk will receive UN support. "We will increase the size of such support" ,underlined Mr. Walker.
The representatives of UN mission also informed public that they are ready to launch the implementation of the Third phase of joint EU/UNDP Project "Community Based Approach to Local Development" Project (CBA) in Donetsk oblast. In terms of the Third phase of CBA Project USD 350,000 will be allocated for the next 3 years. During the meeting the parties also agreed that international organisations and development agencies play significant role in peace building in the East of Ukraine.
As it was mentioned by Oleksander Kikhtenko, today rural areas of the region require special support. Thus oblast authorities will fully support implementation of the Third Phase of CBA project in rural areas.
Read more...
The situation is getting acute in Luhansk oblast due to the upcoming winter. The number of internally displaced people (IDPs) is increasing. People are coming to northern cities and rayons of the oblast having no work or place to live.
«We ought to do everything possible for UN humanitarian missions and projects to reach quick results in addressing current oblast needs and to assist region's early recovery", said Mr. NealWalker, United Nations Resident Coordinator and UNDP Resident Representative in Ukraine, during his visit to Luhansk oblast.
Mr. Neal Walker visited factory "Proletariy" in Lysychansk city – a unique enterprise which produces energy saving glass. Currently EU/UNDP Project "Community Based Approach to Local Development" (CBA) assists early recovery of the factory.
During the meeting with the Head of Luhansk oblast state administration Mr. Hennadiy Moskal, Mr. Walker discussed the ways of UN support to Luhansk oblast and also further perspectives for cooperation for the next several years.
Read more...
Go to Project News section...
CBA PROJECT IN THE REGIONS
У Тернополі відбувся запис телепрограми «Європа очима українців» про основні досягнення та подальші перспективи впровадження Проекту ЄС/ПРООН «Місцевий розвиток, орієнтований на громаду»(МРГ) в області. Завдяки передачі глядачі Тернопільської обласної державної телекомпанії дізнаються про основні результати впровадження другої фази Проекту МРГ на Тернопільщині, а також про початок Третьої фази Проекту.
Раніше процес реалізації Проекту широко висвітлювався в різних інформаційних та тематичних програмах обласного телебачення області, під час прямих ефірів, інтерактивного спілкування тощо.
In Zaporizka oblast a refurbished kindergarten in village Blagovischenka Kuibyshivsky rayon was formaly opened. Under the CBA Project support hot water supply system which use solar power was installed, old windows and doors were replaced and partially heat insulation of frontage was done. Thanks to these complex measures premises of the kindergarten willstay warm in inter. Besides, usage of solar energy will do savings to local budget. To implement this initiative community members gathered more than UAH 25 ths., and Project provided more than UAH 229 ths. More than 1000 community members benefited from microproject implementation.
For Blagovischenka it was the second implemented microproject. Community was selected for implementation of additional quota issued by the Project in 2014 to implement energy efficient initiatives. In total in Zaporizka oblast 9 rayons participate in regular component of CBA, and 3 rayons in replication component. Out of them 4 rayons additionally are piloting in energy efficient component, also out of them 5 rayons were selectedfor implementation of additional quota. Overall, in oblast the Project demonstrated a close cooperє
ation of communities with local authorities on village, rayon and oblast level. More information in a video
Go to CBA Project in regions section...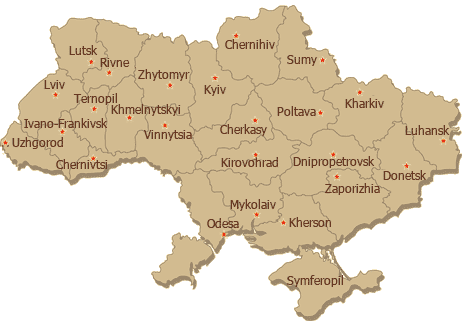 ABOUT CBA PROJECT
The II phase of the Community Based Approach to Local Development Project (CBA) launched its activities on 7 June 2011. The Project is funded by the European Union and is co-financed and implemented by UNDP Ukraine. The total budget of the second phase of the Project's is €17,1 million with 98.4% contribution from EU and 1,6% cost sharing from UNDP, which will be used to support sustainable socio-economic local development. More...
Video